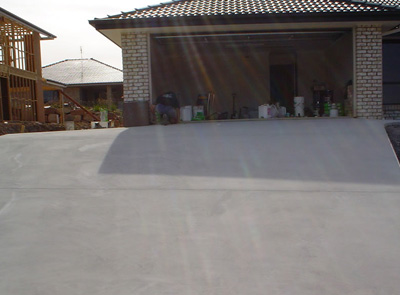 Plain Concrete
Plain Concrete is the cheapest way to get started for your concrete needs. It doesn't have to be boring white or grey. If you want to liven it up it can be coloured to suit your environment. Or you may choose to cover it with a decorative finish at a later stage.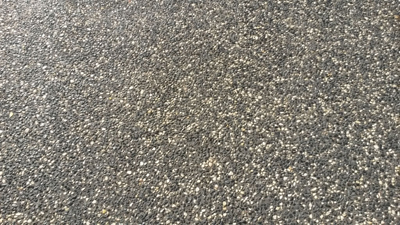 Exposed Concrete
Exposed concrete is a finish where the top layer of concrete is washed off to expose the stone underneath. If you don't want it washed off, you can leave it for a few weeks and then grind the surface off leaving a smooth finish exposing the stone underneath. You can choose from a selection of colours as well as crushed or rounded pebble.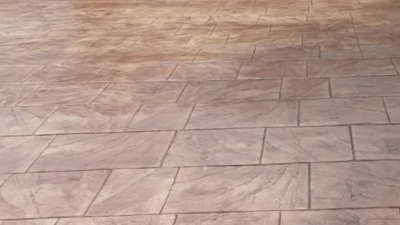 Stamped Concrete
To achieve a stamped concrete finish, large rubber stamps are used to imbed into the concrete leaving a pattern. A variety of designs are available. We like to put colour through the concrete before we put the stamps on, rather than rubbing a thin layer on the top. A few days later we put two coats of sealer with non slip in it over the concrete finish. We recommend you reseal every two years.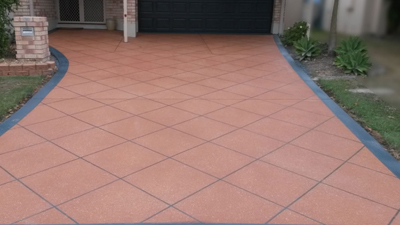 Decorative Concrete – Covercrete Concrete
Decorative concrete provides colour and design to liven up your concrete areas. You can choose from many patterns, stencils, or colours. You can also choose a plain colour with flecks of colour on top. All our decorative work has three coats of sealer to enhance and protect the finish. To keep your decorative finish looking at its best, it is recommended that you have a reseal done every two years.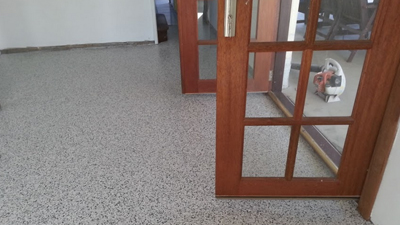 Epoxy Flooring – Flake Flooring
You can transform your concrete area with varieties of colours to suit your environment. If there are any cracks in the existing concrete, these will be repaired then the floor is cleaned, an epoxy base coat is applied in small areas and then coloured flake on top. Finally two coats of epoxy are applied.